HAPPY
STORIES
At Hanumant Jeev Ashray, we work tirelessly for the rescue, treatment, and rehabilitation of injured animals. This is the prime reason, we frequently encounter some of the best transformation stories at our shelter. These transformations are the prime driving forces that make our volunteers keep performing.
"Success is not final; failure is not fatal: It is the courage to continue that counts."
STORY OF
DULARI
Dulari, a baby monkey was rescued from PD Nagar of Unnao, in a severely injured condition after she felled from a tree. HJA's team took Dulari to the vet clinic where it was found that Dulari had a brain injury. Doctors also reported that Dulari had some internal bleeding. Over the next few days, Dulari experienced seizures, vomiting, and had difficulties in breathing.
Our HJA team did all things possible for Dulari's treatment and thankfully our efforts paid off. Dulari started showing positive signs of recovery in a week and within three-four weeks, she recovered from her injury completely.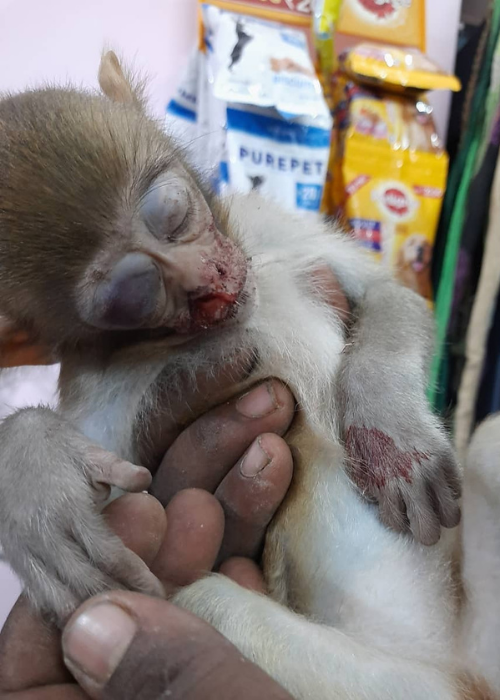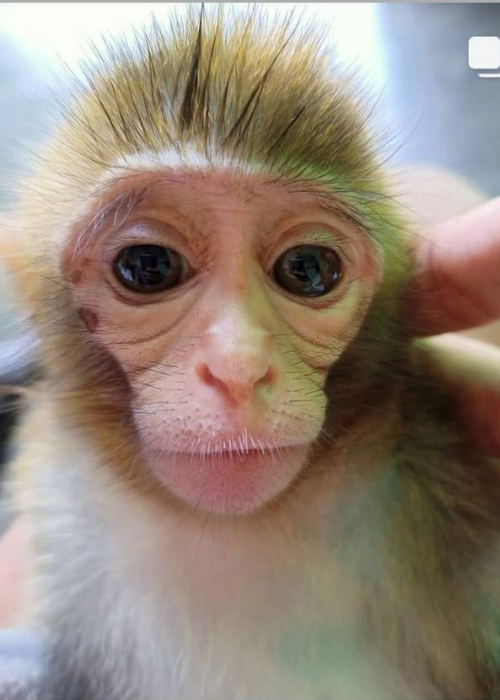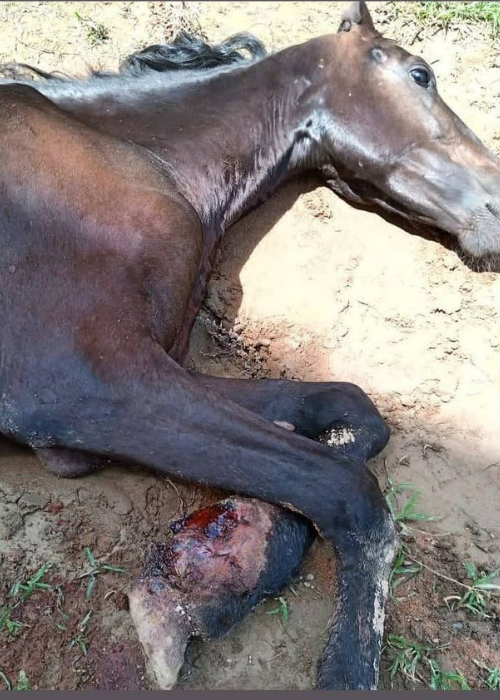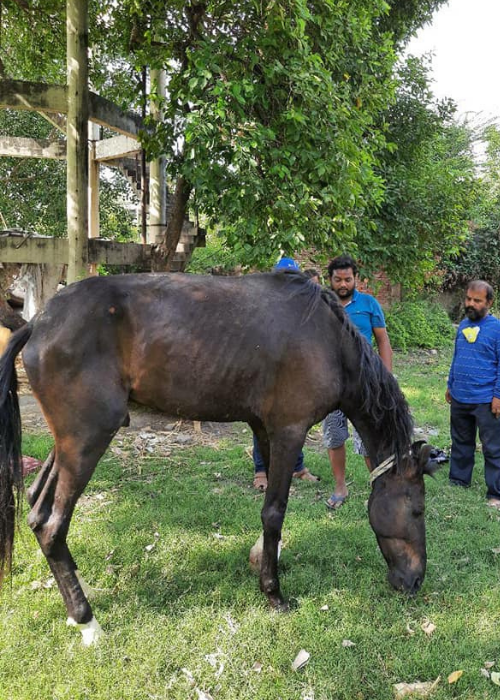 STORY OF
BADAL
Badal was rescued from the outskirts of Unnao in Mid May 2020. We found Badal in a harshly injured condition. He had a deep wound at bottom of one of his legs. The wound was filled with maggots and with a general estimate, we were able to confirm that the wound was left untreated for a long period. He couldn't even walk at the time when we rescued him.
Our team at HJA rescued Badal, provided him the necessary medical treatment, chloroformed his wound to remove the maggots and we bought him to our Animal Shelter. He responded positively to the treatment at our shelter and after regular medical checkups and recovery walking sessions, Badal was fully recovered in few weeks.
Rescue of
Nilgai
This Nilgai, which was most probably wounded from iron fencing, was rescued by Hanumant Jeev Ashray's team in May 2021. When we rescued this Nilgai, she was heavily bleeding. We gave her the necessary medications and moved her to our animal shelter in our animal ambulance where she was further treated by the vets.
Thankfully, she is doing a lot better at the moment after receiving the treatment.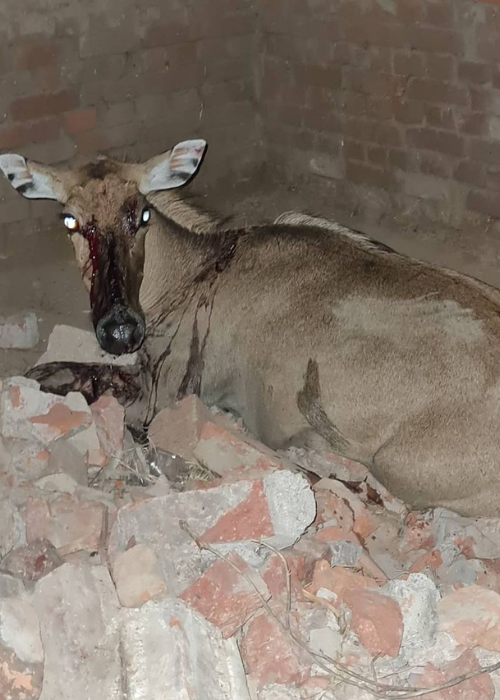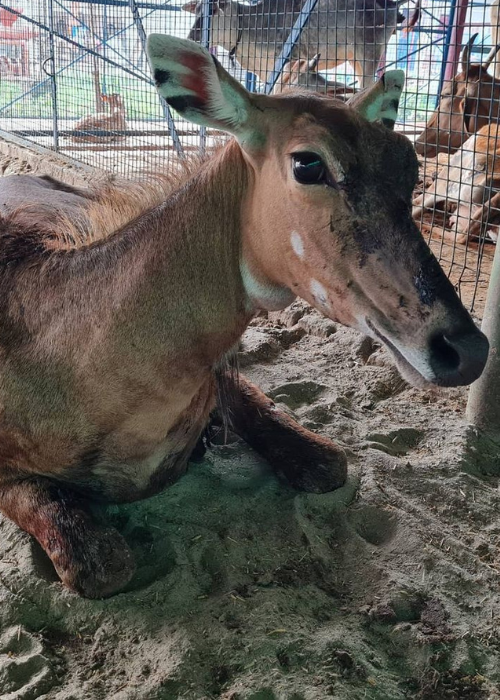 Support our Efforts & Donate to Hanumant Jeev Ashray today. We will ensure, every penny received in form of donations is used in the best interest of animal welfare.